Monday, September 6, 2010
Fall pfatt blog give away!!
So many awesome talented creations.
Click the banner and go check it out and enter :)
Posted by

Angel's Creations
at 12:57 PM
No comments:

Tuesday, December 15, 2009
From the bead group Bounties of Beads Boutique. An ebay bead group. I recieved this great collection of beads from Trish :)
+ a cool felt Christmas bag and candles and beautiful Christmas card.
So many fun creations waiting to be made. Already made a fun christmas bracelet and a matching bracelet to go with my necklace and earrings set :)
Posted by

Angel's Creations
at 10:55 PM
No comments:

From the bead group... Bead Beads and More Beads. An ebay bead group. I received this great collection of beads from Cornerstoregoddess :)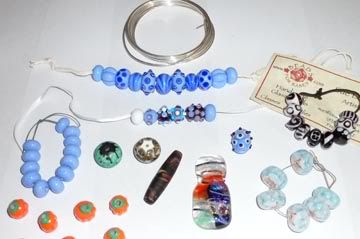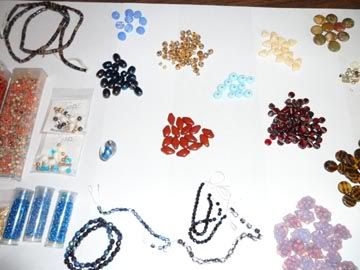 Thank you... So many wonderful treasures :)
Posted by

Angel's Creations
at 10:49 PM
No comments: